hueDynamic provides a great searchable online gallery of photos, from which you can create your own scenes and ambiences, direct within the app. The gallery is easy to use, with pre-populated categories and also a manual search, allowing you to achieve the perfect mood or inspiration for any occasion.
Once you have saved your ambience, it is persisted on the Hue bridge using our OmniScene technology, meaning you can then apply it to any room or group of lights – no need to create multiple scenes.
hueDynamic really is the one-stop-shop for Philips Hue, the only app you need.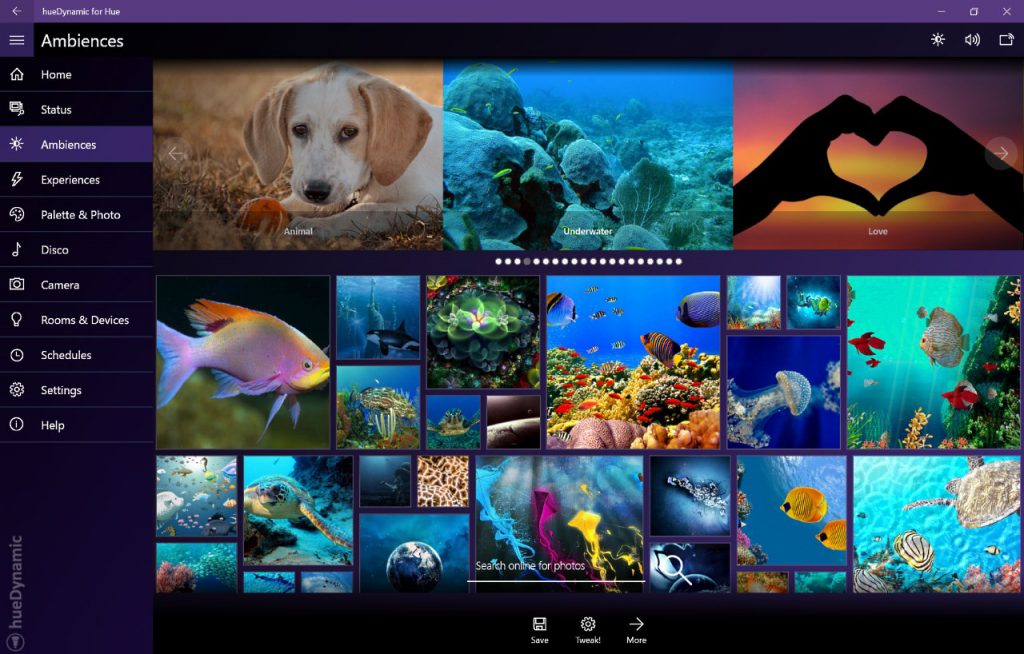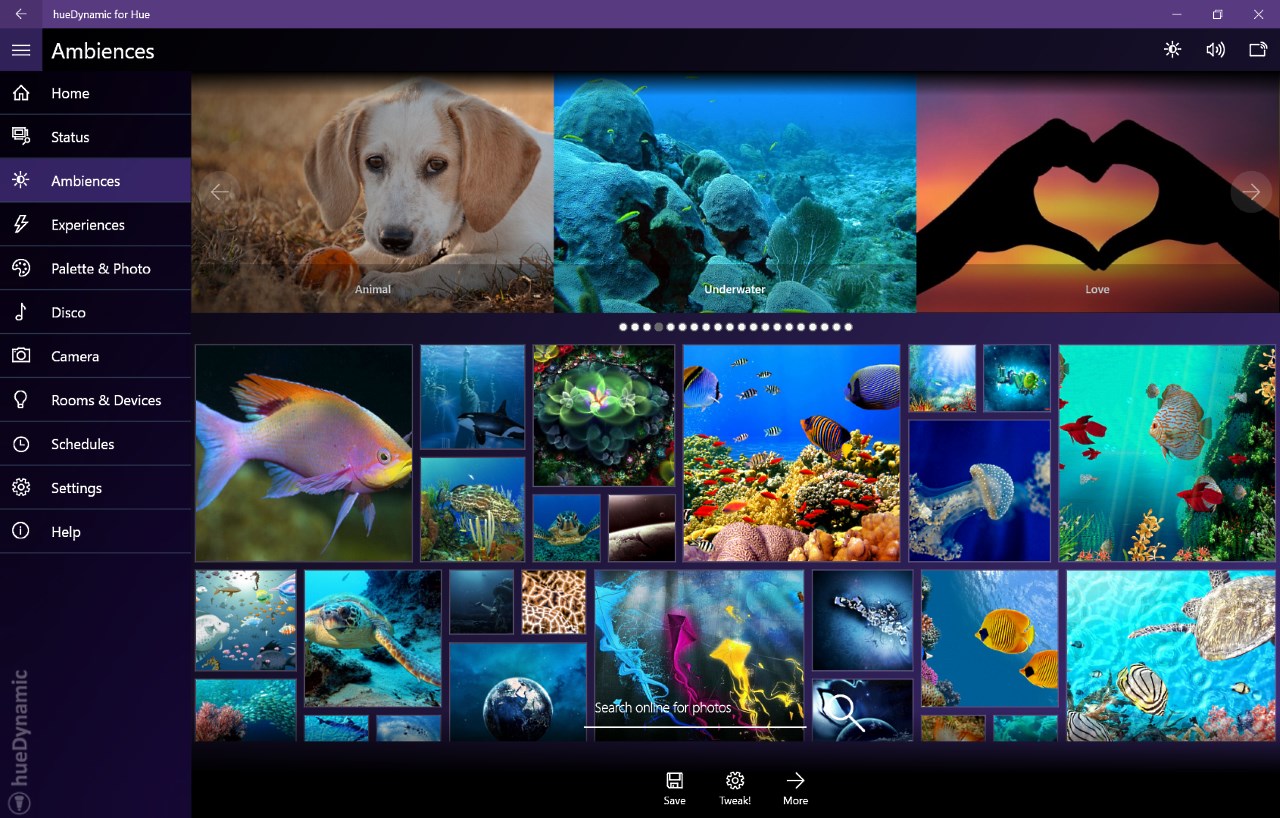 Adjustments
One you have found your perfect photo, you can adjust the saturation and brightness for the perfect scene. You can even select the number of colors you would like to extract from the photo using the "Tweak!" button at the bottom of the screen.
You can also fine tune the brightness of the scene using the brightness button and slider at the top of the app.
Scenes Categories
The built in list of categories includes:
Abstract
Animal
America
Water
Nature
Travel
Forest
Sunrise
Sunset
Ocean
Night
Cityscape
Underwater
Mountains
Love
Flowers
Europe
Asia